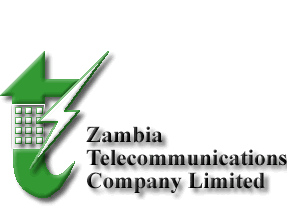 GOVERNMENT says it is ready to provide Zamtel guarantee to access a loan from financiers offering favourable terms, for the telecommunication company to expand its network.
Minister of Finance Alexander Chikwanda said Government currently has no capacity to inject capital in the company but is ready to provide guarantee if Zamtel finds a suitable financer.
Mr Chikwanda said Zamtel, which has expanded its subscriber base to over one million since the take over from Lap Green of Libya, requires about US$300 million to expand its network hence the need for the company to source loans.
"The company needs capital injection but Government cannot inject capital because our [Government] balance sheet is precarious. If an appropriate facility is found, we will provide guarantee," he said in an interview recently.
He said Zamtel has the capacity to grow its subscriber base and expand the network if adequately capitalised.
Mr Chikwanda said the capital injection of about US$102 million acquired from the Export and Import Bank of China has helped clean up the balance sheet which was in negative when Government took over operations of Zamtel in 2012.
He also commended the company for its strides to grow its network despite the challenges it is facing.
On listing of state-owned entities (SOEs) on the Lusaka Stock Exchange (LuSE), Mr Chikwanda said most of the public institutions cannot list on the capital market in their current state.
"Zesco Limited, Zambia State Insurance Corporation, Zambia Daily Mail cannot list because they do not meet the listing requirements. Their balance sheets are in negative and need to be cleaned up," he said.
He said ZCCM-Investment Holdings is listed on the LuSE because it is profitable.
zambiadailymail