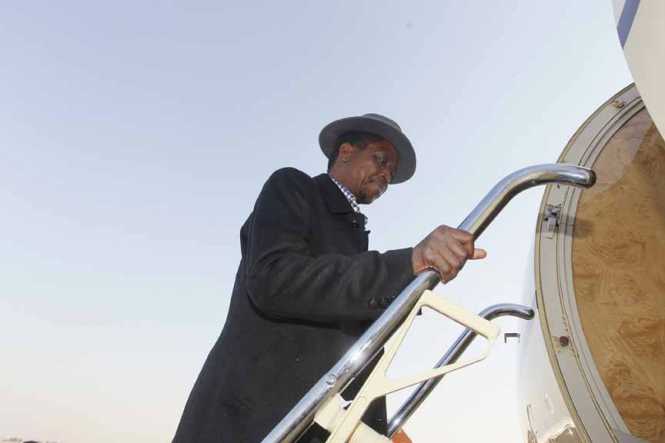 President Edgar Lungu says regional meetings such as the Southern African Development Community (SADC) meeting  are important in enhancing trade amongst member states and beyond.
 
The Head of State said Zambia benefits a lot from SADC member states in terms of trade and sharing of ideas and experiences with other countries.
 
President Lungu who will next week attend the SADC Heads of State summit in Gaborone in Botswana said Zambia cannot develop without working with other countries in the region.
 
He said his recent trip to Malawi and to other countries has shown that Zambia needs to work with other countries to sort out its challenges in various sectors.
 
Mr Lungu added that people can now rate for themselves how Zambia's international profile has performed following the numerous visits by foreign heads of states.
 
President Lungu was speaking at City Airport in Lusaka today shortly before departure for Solwezi in North Western Province for a two day working visit.
 
Mr Lungu said he has gone to the North Western Province to interact with people as it is important for the growth of the country.
 
President Lungu disclosed that while in the province, he will also visit Zambezi District before flying back to Lusaka.
 
The Head of State was seen off at the airport by Finance Minister Alexander Chikwanda, Home Affairs Minister Davies Mwila, Community Development Minister Emerine Kabanshi, Information and Broadcasting Service Deputy Minister Forrie Tembo and senior government and PF party officials.