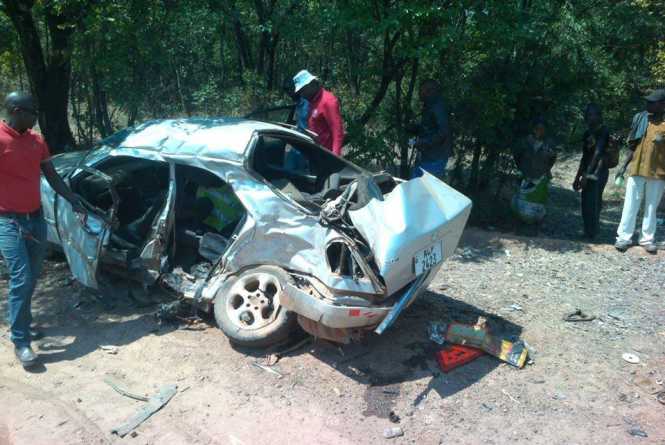 The  eight Mufulira accident victims who died on Tuesday  this week in  road carnage have been put to rest.
Thousands of the deceased victims' mourners and sympathisers alike thronged the Kachofa Stadium to pay their last respects.
The funeral procession was proceeded by a church service held at same venue before burial at Kansuswa cemetery.
Copperbelt Minister Mwenya Musenge led the mourners in paying their last respects. Foreign Affairs deputy minister Rayford Mbulu, Copperbelt deputy permanent secretary Elias Kamanga and other senior government and Patriotic Front officials among others also attended.
ZANIS reports that during the church service Copperbelt Minister Mwenya Musenge cautioned motorists to practice patience on the road and to adhere to traffic rules to avoid accidents from occurring.
He said government is saddened that the country has continued to lose lives through road accidents which could be avoided if motorists followed the laid down rules on the road.
The deceased are Bernard Mukula, Victoria Luchembe Mukula, Kamfwa Kalonde Chinchele Luchembe, Memory Ngandwe Kaunda,Joshua Kunda,Elasto Kunda and Vera Chishimba.
Photo Credit – iWave FM Radio ·