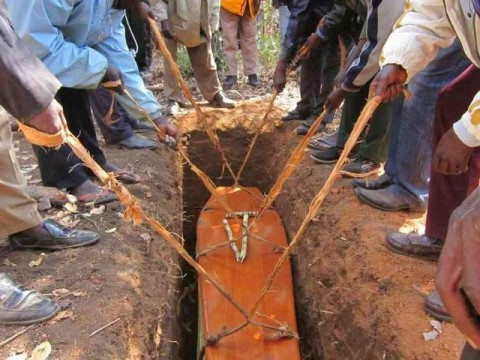 Government  says it will procure coffins and provide food towards the burial and funerals of the victims of the accident that claimed 7 lives on the Sabina-Mufulira road on Tuesday this week.
Copperbelt Acting permanent secretary Elias Kamanga says government however regrets the accident which claimed lives and will ensure that it renders all the possible help that it can offer.
Mr. Kamanga said this after he visited the funeral houses for the victims of the accident in Mufulira, August 13th.
He noted that there was need for concerted efforts from all stakeholders to curb road accidents which he said were on the increase in the province.
The Acting Permanent Secretary has  also appealed on motorists to strictly observe traffic rules as this would help reduce road carnages.
And one of the victims has since died from at the hospital he was admitted bringing the death toll from the accident to eight.
The accident happened on Tuesday this week on the Sabina-Mufulira Road when a Toyota Hiace Mini-bus collided head-on with a Mercedes car.
Seven people died on the spot while survivors who suffered severe injuries are admitted at Ronald Ross Hospital and others are at Malcom Watson Mine Hospital.