ESTHER Phiri says fighting Sandra Almeida for the second time in the Women's International Boxing Association (WIBA) and World Boxing Federation (WIBF) unified middleweight fight will give her an advantage to win the title.
In an interview after her sponsors Superior Milling donated bags of mealie-meal to Matero After Home Care, Esther said she had not relaxed since her last fight in May.
"I have been training, I have not relaxed. But I feel fighting Sandra gives me an advantage to win the titles because I know how she fights," Esther said.
In May, the duo's fight was adjudicated as a technical draw after the South African boxer sustained a deep cut above the right eye, causing excessive bleeding. Almeida accused Esther of head-butting her.
And Esther said she knew how it felt to lack the basic needs in life.
Speaking to the aged women and men at Matero After Home Care, Esther said she came from a humble background hence the vulnerable were dear to her heart.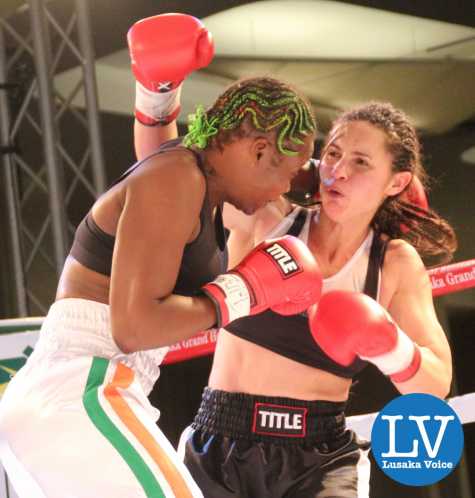 "I come from a poor background and I have a mother that is elderly so I know what it means to help elderly women like you," said Esther.
And Superior Milling managing director Peter Cottan said Exodus Stables had drawn a budget of K700,000 for the forthcoming fight.
The Post