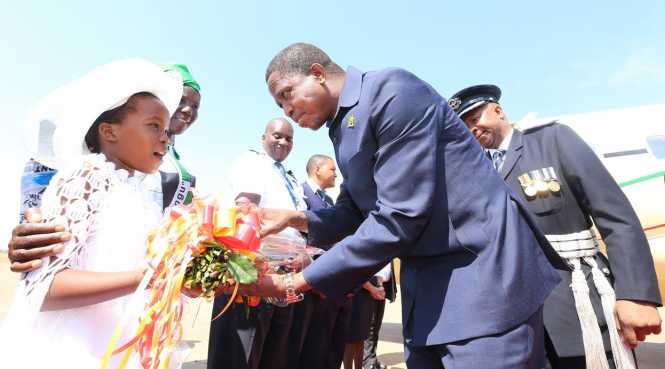 UPND Leader Hakainde Hichilema says latest threats by President Edgar Lungu against leaders in the opposition such as his Vice President Geoffrey Bwalya Mwamba, FDD leader Edith Nawakwi, Chongwe PF MP Silvia Masebo, and others is a clear case of abuse of state machinery to oppress the opposition and other dissenting voices in the country.
Mr Hichilema in a statement says President Lungu's threats and commands to the Police also confirms an established pattern of using state institutions to victimize other leaders and citizens that have offered support to the opposition, particularly the UPND.
He says it is not a shock that President Lungu and the PF can today play victim of violence when Zambians know that it's the opposition party members, particularly UPND members who have been victims of brutal attacks.
Mr Hichilema cites the incident during the Mulobezi by-election, when PF Secretary General Davies Chama allegedly shot people, yet President Lungu never condemned it.
The UPND leader has since urged President Lungu to concentrate his energies and attention to the numerous economic challenges which people are going through.
Mr Hichilema says the President should address the nation and give guidance on economic issues rather than wasting time witch hunting and victimizing political opponents.
QFM