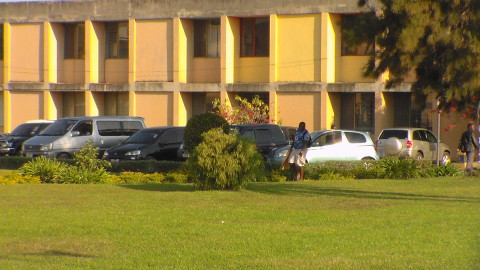 The Copperbelt University will re-open on August 17th this year.
Education Minister Michael Kaingu announced this at a press briefing in Kitwe on Friday.
Dr Kaingu says students are expected at the campus on August 16th.
And Dr Kaingu has urged CBU academic staff, and management to promote wider consultations and dialogue.
He also urged the parties involved to utilize structures within the institution to resolve matters.
The Copperbelt University was closed on July 8th, this year, after an impasse between lecturers and management.
Dr Kaingu also said CBU Vice Chancellor Professor Naison Ngoma's leave will continue while government investigates allegations against him.
The Minister thanked the Zambia Congress of Trade Unions- ZCTU , the academic union at CBU and Minister of Labour Fackson Shamenda for ensuring that the school university is re-opened.
CBU academic staff yesterday agreed to unconditionally return to work after negotiations between themselves, the ZCTU and government.