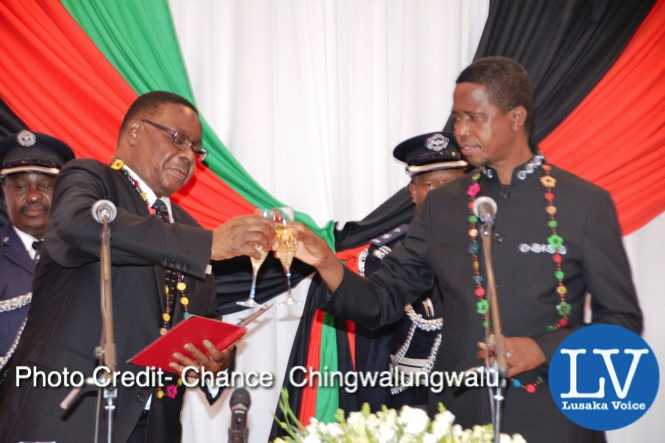 President Mutharika who is in Zambia for official visit has arrived safely in Zambia and started his program with bilateral talks he had with Zambian President, His Excellency Edgar Lungu.
Mutharika and Lungu have agreed on a deal to have the railway project which will connect the two countries from Lusaka to Liwonde.
Briefing members of the press after the meeting, Mutharika expressed optimism that the this project will strengthen the trade ties that these two countries already enjoy as well as improve the cross boarder transportation system.
In addition, President Lungu and Mutharika have also tacked the issue of improving the electricity supply to Malawi as a way of making sure that the industrialization process in Malawi is not affected by low or inconsistency power supply.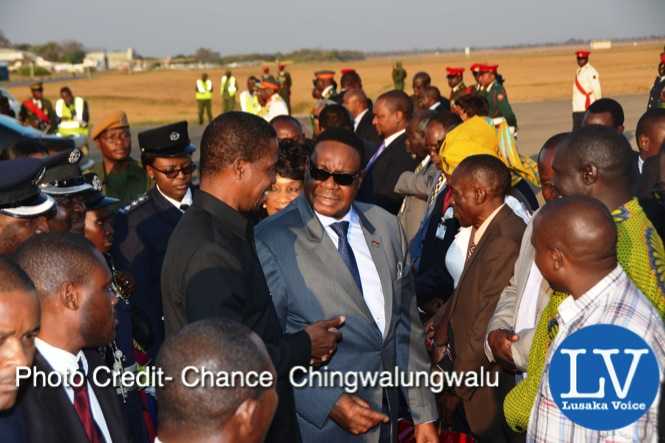 "We want more investors to come to Malawi and do business with us. But for this to be possible, an conducive environment is necessary and one of such factors is to have uninterruptable power supply. My talks with President Lungu will enable us achieve this for the common good of Malawi." Said Mutharika.
During this very same meeting which happened in closed doors. President Mutharika and Zambia's Lungu also tackled the issue of Nsanje-Inland port which according to Lungu, it will help both countries (Zambia and Malawi) to have a great opportunity to do its trade without restrtictions as well as creation of jobs and improving the economic activities for the two member states.
Mutharika has so far thanked the President and the people of Zambia for continued support they render to Malawi.
" I want to thank my brother Lungu and the people of Zambia for the love, care and all the good things you do to the people of Malawi.
As you are aware that we were hit by floods and drought which reduced our maize yield. However, the government of Zambia has been kind to us by enabling my country buy maize from here which has reduced the shortfall which we had." Explained Mutharika to the media after the talks.
Later in the evening, Lungu hosted a dinner for Mutharija at Taj Pamodiz Hotel.
The state visit of Mutharika to Zambia is important for the two states as it continues to strengthen the social and economic relationship that these two countries have.
By Chance  Chingwalungwalu.