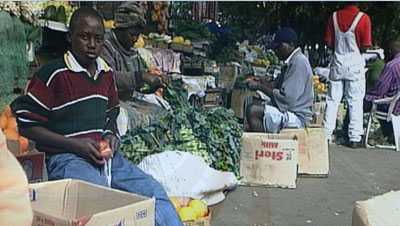 Street vendors in Zimbas capital Harare have largely defied a government ultimatum to leave the city streets by Friday or be forcibly evicted.
Thousands of vendors have returned to the streets and have vowed not to move to newly designated sites on the outskirts of the CBD.
Authorities are battling to restore order and cleanliness to Zimbabwe's capital city which has an influx of informal traders.
One street vendors says the ultimatum will not intimidate them. "We want jobs first – they promised us 2.2 million jobs. We want our jobs first. We are clear about that."
Click on the video below to watch the full package.
The Friday deadline has come and gone, but in Zimbabwe's capital Harare, little has changed. City authorities are facing an uphill battle to restore order to the central business district, where illegal street vendors have defied an order to vacate the city's sidewalks.
SABC