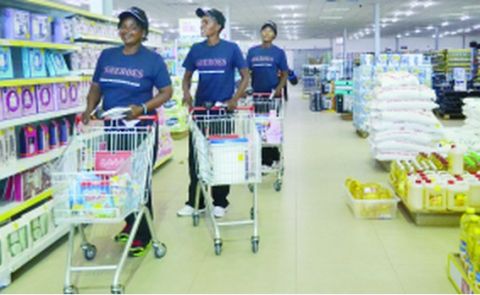 The Zambia Senior National Netball Team tomorrow takes on hosts South Africa in the opening game of the Four Nations Netball Diamond Challenge.
The game will be played at the Heartfelt Arena, one of the largest in-door facilities in Pretoria starting at 18:00 hours Zambian time.
The objective of the Four Nations Netball Diamond Challenge, which kicked off yesterday, is to celebrate the role of women in sport.
The Netball Diamond Challenge will see hosts, South Africa, Malawi, Uganda and Zambia competing in a round robin tournament at the Heartfelt Arena in Pretoria from June 12 to 21, 2015.
And Netball Association of Zambia (NAZ) President, Pritchard Ngoma, has told ZANIS sports that his association is using the tournament to prepare the team for the World Netball tournament.
The 14th Edition of the 16 Nation's World Netball championship kicks off from August 7 to 16, 2015, in Sydney and Zambia will be competing for the second time since the tournament began in 1963.