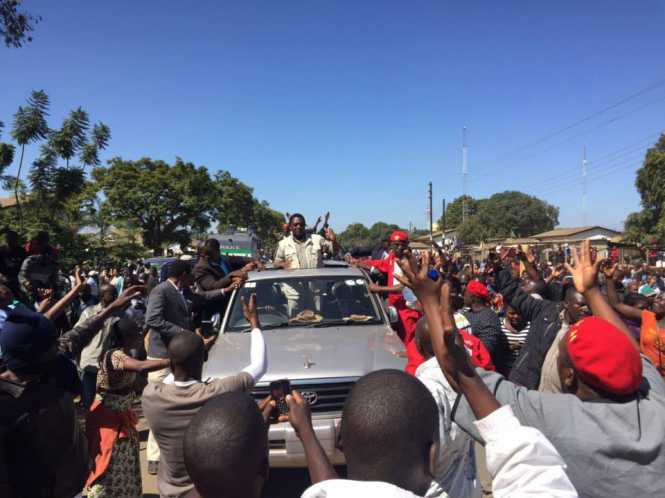 UNITED Party for National Development (UPND) Chilanga district chairperson Onny Nyirongo has crossed over to the Patriotic Front (PF) with 100 other members of the opposition party.
Mrs Nyirongo commended Government for championing development in all parts of the country and said she is impressed with President Lungu's leadership style.
"I have decided to join the PF because here in Chilanga, President Lungu has shown us that he is a good man, although we did not support him in the January 20 election," she said.
Mrs Nyirongo also commended President Lungu for appointing women in leadership positions.
And Mirriam Makukula, a district trustee in Chilanga, said President Lungu has demonstrated resilience to carry on late President Sata's vision for the country.
"I am one of those who destroyed President Lungu's chances of getting votes in Chilanga. I was a campaign manager for the UPND here in Chilanga but I have decided to join the ruling party because I am a beneficiary of the development taking place in the district."
And receiving the new members, PF vice-chairperson for the national mobilisation team, Nigel Mpakateni, said new members should be willing to work with people who have been in the party for a long time.
Meanwhile, PF national chairperson for elections Emmanuel Mpakata says intra-party polls have left the PF a more formidable and united party that will win the 2016 general elections with a landslide victory, STEVEN MVULA reports.
"The PF will win the 2016 elections with a landslide victory. The opposition has to really jack up or they will go into oblivion. They have to work extra hard because the PF is much stronger than in 2011," Mr Mpakata said in an interview from Northern Province.
Mr Mpakata hailed late President Sata for founding the PF and further praised President Lungu for holding the party together.
"We are very grateful to President Lungu for the able leadership, especially after the succession wrangles after the death of Mr Sata. The PF is now unstoppable," he said.
Mr Mpakata said the PF is now a rebranded party and has become very attractive.
And Rainbow Party general secretary Wynter Kabimba told delegates at a two-day congress that socialism will rekindle the country.
"I urge all party organs to be aggressive and pro-active in political party mobilisation and show evidence of party membership through official party membership registers," Mr Kabimba said.
ZambiaDailyMail