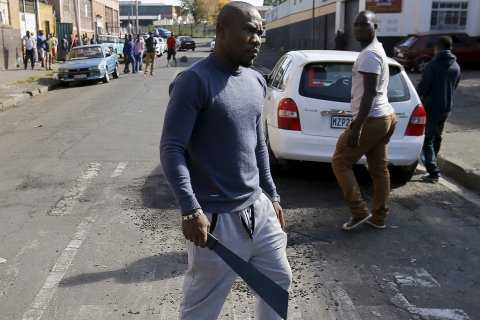 The Seventh Day Adventist Church (SDA) says it is unfortunate that South Africans have resorted to shading innocent blood  as a means of raising their concerns.
SDA Church Vice President Benedict Ndantayo said the church is deeply saddened by the xenophobic attacks that are currently going on in that country.
Pastor Ndatayo said people the world over are supposed to love one another as Christ loved the church.
He said there is need for the world to embrace and let love prevail in order for the world to avoid engaging in xenophobic attacks and killings.
The pastor was speaking during the launch of SDA Church Brentwood congregation five-year strategic plan in Lusaka.
And SDA Brentwood Church Pastor Keith Chuumpu said the church has laid down the strategic plan for effective dissemination of the gospel.
He said the church wants to ensure that tolerance and peace prevails for the glory of God.