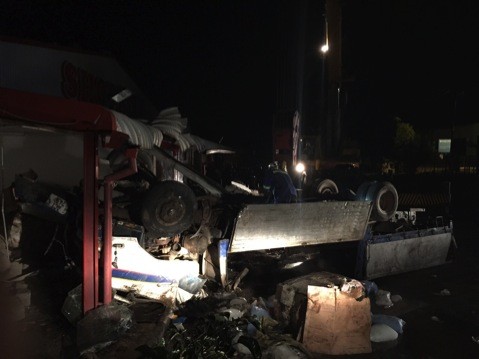 Government has conveyed deep felt condolences to the bereaved families of 17 people who perished in horrific road accident in Mazabuka, Southern province yesterday.
Acting Chief Government Spokesperson Joseph Katema said government was praying for the bereaved families to have comfort and by giving them strength during this period of extreme pain.
Dr. Katema, who is Chiefs and Traditional Affairs Minister, said government also wished the injured a quick and full recovery.
He said this in a press statement released to ZANIS in Lusaka today.
"The death of so many people in a single road accident is shocking and a great loss to the nation. Our thoughts and prayers are with the bereaved families for comfort and strength during this period of extreme pain," Dr. Katema said.
Seventeen people died in Mazabuka after the Monze bound Fuso fighter truck registration number ACT 2439 they were in rammed into Mazabuka Shoprite checkers building around 01:00 hours on Monday morning.
The people that died on the spot included nine males, five females and three children.
Southern Province Police Commissioner Mary Chikwanda and Mazabuka Acting
District Commissioner Wilson Siadunka confirmed the death in separate interviews with ZANIS and identified the driver as Manuel Kabole, who also died.
Ms. Chikwanda said the driver of the truck lost control of the vehicle due to over speeding and careered off the road before hitting into Shoprite checkers building.
The bodies of the 17 accident victims are lying in Mazabuka General Hospital mortuary.
President Edgar Lungu including yesterday expressed sadness at the loss of 17 people.