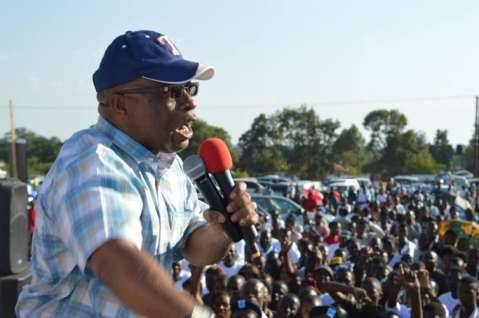 MMD president Nevers Mumba has said the former ruling party needs to regroup and start afresh in order to become a formidable force in Zambian politics.
Dr Mumba said his party needed to rebuild structures from the grassroots to the top brass if it is to become a force to be reckoned with ahead of the 2016 general elections.
"We need to regroup and start afresh if we are to become a formidable political party and offer a strong challenge for some of the top offices in this country," Dr Mumba said in an interview yesterday.
Dr Mumba alleged that some enemies of his party had regrouped and assisted in destroying the MMD by campaigning for other political parties in the previous presidential election.
The MMD leader took a swipe at Eastern Province MMD Youth chairperson Chembe Daka, who called for his resignation.
Dr Mumba has since said the MMD would issue a comprehensive statement on Monday, to inform the nation on the status of issues in his party.