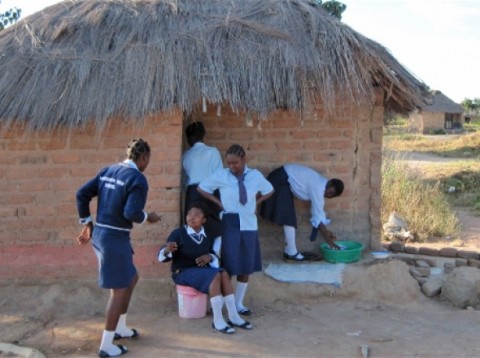 BUTTYSON KANDIMBA, Solwezi
ABOUT 1,845 girls have dropped out of school in North-Western Province due to pregnancies.
Provincial education officer Allan Lingambe has said.
Mr Lingambi said in an interview yesterday that this is against 1,628 girls who dropped out of School in 2013.
"As at the end of 2014, we had a total of 1,845 girls that fell pregnant and of these, we have those that came back as a result of the re-entry policy which Government introduced," Mr Lingambe said.
He said a total of 1,148 girls who fell pregnant last year were re-admitted in various schools across the province compared to 722 that were re-admitted in 2013.
Mr Lingambe is concerned about the increasing number of young girls falling pregnant in the province.
He however said the Ministry of Education in conjunction with stakeholders like the Forum for African Women Educationalists of Zambia (FAWEZA) is making tremendous efforts in reducing the pregnancy rate by engaging parents in sensitisation programmes on the need to take their children, especially girls to school.
He said FAWEZA is sponsoring a number of young girls who fell pregnant but have decided to get back to school.
He is also happy that the absenteeism rate in the province has dropped to 18.9 percent this compared to 22.18 percent in 2013.
Mr Lingambe also commended teachers in the province for the good Grade nine performance which saw North-Western Province being ranked the second best performing province in the country.
"I would like to also commend the DEBS (District Education Board Secretaries) in five districts of Zambezi, Mufumbwe, Kabompo, Manyinga and Solwezi who put in their best so that our pupils can shine at national level. I also want to encourage all of them to continue working hard in their respective districts,"he said.
Mr Lingambe said 11, 311 pupils who sat for the Grade nine examinations last year obtained full certificates representing a pass rate of 59.86 percent.
"In 2014, we had a total of 23, 069 pupils who entered grade nine out of which 12, 583 were boys and 10, 480 were girls and when it came to actual sitting of the exams, 18, 895 sat for the examinations of which were 10, 523 boys and 8, 372 girls and 11, 311 obtained full certificates," he said.
Mr Lingambe called on traditional leaders to report parents marrying off their daughters at tender ages to relevant authorities so that they can be punished.
https://www.daily-mail.co.zm/?p=18432