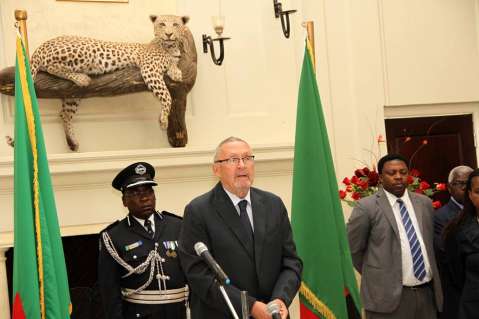 The Law Association of Zambia (LAZ) says the acting President has constitution powers to transfer office holders, but may not terminate the services of previously appointed office holders.
In a statement issued to QFM News today following debate that has arisen on the recent transfer of Chanda Kasolo as Information and Broadcasting Services Permanent Secretary taking over from Bert Mushala who has been moved to Cabinet Office, LAZ Vice President Linda Kasonde however, says with regards the transfer of Permanent Secretaries by the Secretary to the Cabinet, Article 53 of the constitution is clear in providing that any action by the Secretary to the Cabinet must be made on the instructions of the President or the person exercising the functions of a President.
Ms Kasonde says LAZ is therefore of the view that of the Secretary to the Cabinet acted by transferring the Permanent Secretary of Information without the instructions of the Acting President, the transfer is illegal.
She further states that the constitution provides that the function of the President under Article 61 of the constitution that the Acting President assumes on the death of the President pursuant to Article 38(3) are subject to Article38(3).
Ms Kasonde explains that this means that ac acting President can make appointments, discipline and remove persons in office but may not revoke any appointment made by the deceased or incapacitated president.
QFM NEWS