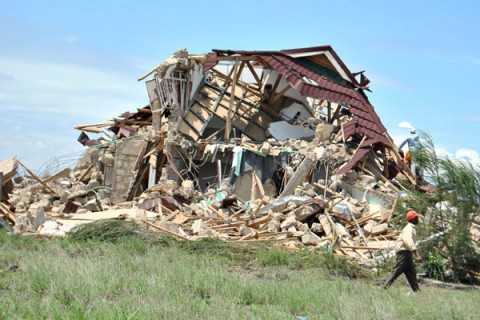 UPND President Hakainde Hichilema has called for an end to demolition of illegal structures, and has promised that his government will solve all the problems related to land wrangles.
Mr Hichielam says he will re-align operations of councils to ensure all Zambians are accorded an opportunity to own land.
Meanwhile Mr Hichilema Party for National Development has called on Zambians to speak out on Gender Based Violence as part of participating in national development and curbing the vice.
Party President Hakainde Hichilema says GBV cases have continued increasing with impunity hence for all to participate in their various spheres such as in schools, the workplace, in doing business and in their homes.
He notes that Zambia is currently experiencing high levels of GBV of which most of it is targeted against women and girls.
Mr. Hichilema says once elected President of Zambia, he will ensure that the rule of law is strengthened to ensure the prevention of GBV if elected into government.
He adds that he will also increase resources allocation toward provision of services such as access to justice, protection, social and economic support to victims of GBV and other related cases.
The UPND leader says he will wear orange to show his support of Zero Tolerance for violence against women and to show that violence against women is a men's issue too.
He said this in a statement to ZNBC News as Zambia joins the globe in commemorating the International Day for the Elimination of Violence against Women through the launch of the sixteen days of activism against GBV.
ZNBC