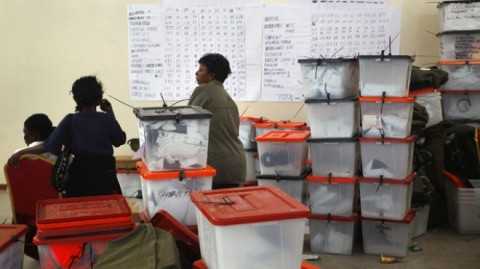 The government has given the Electoral Commission of Zambia-ECZ- One hundred and 28 Million Kwacha for preparations for the Presidential election to be held on January 20, 2015.
According to a statement issued by Ministry of Finance Acting Secretary to the Treasury, Pamela Kabamba the Electoral Commission of Zambia requires 3-hundred and 44 Million Kwacha to conduct the 2015 Presidential Election.
Ms. Kabamba has assured the nation that resources will be provided to the ECZ as and when required so that there are no unnecessary financial glitches in preparing for Presidential election. She also reassured the nation that the Treasury is on high alert and has continued to keep vigil on the economic fundamentals in the country.
ZNBC