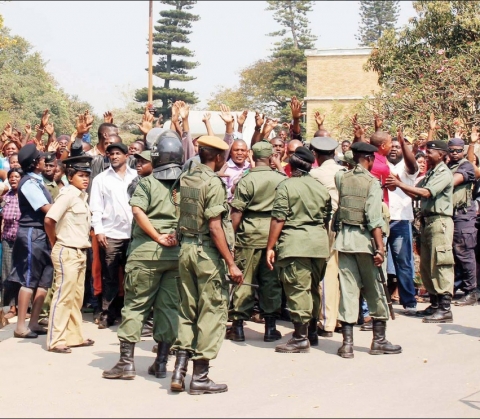 POLICE spokesperson Charity Chanda has called for concerted efforts by political parties and interest groups in maintaining law and order by denouncing violence during this transition period ahead of the Presidential election.
Ms Chanda said in a statement released yesterday that law and order is important as Zambia prepares for the polls.
"Our mandate as Zambia Police Service is to promote peace and provide a conducive environment for the elections to take place. This cannot be accomplished without the co-operation of the stakeholders," Ms Chanda said.
She said those wishing to hold public meetings, demonstrations and processions should do so within the provisions of the Public Order Act, failure to which they will be committing an offence.
Ms Chanda said the police will not hesitate to arrest individuals who break the law.
"It is important that all stakeholders learn to co-exist and exercise their rights in a manner which will not infringe on other people's rights," Ms Chanda said.
She thanked members of the public for the peaceful manner in which they conducted themselves during President Sata's funeral.
"We would, therefore, like to urge the citizenry to continue with the same spirit," she said.