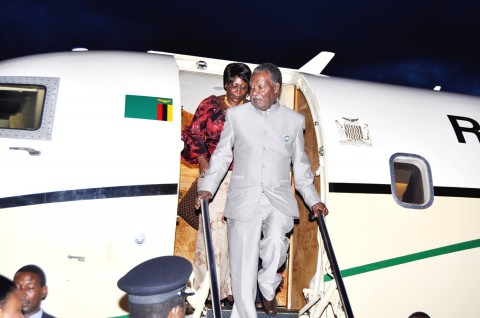 THE Common Market for Eastern and Southern Africa (COMESA) has paid tribute to late President Sata for dedicating his life to uplifting the economic and social status of Zambia and the eastern and southern Africa region.
COMESA secretary general Sindiso Ngwenya said, "On behalf of the chairperson of the COMESA authority, President Joseph Kabila Kabange, President of the Democratic Republic of Congo, the entire COMESA region and indeed on my own behalf convey our deepest condolences to the acting President, Guy Scott, the First Lady Christine Kaseba Sata and the Sata family, the Government and people of Zambia on this sudden loss."
Mr Ngwenya said in a statement posted on the COMESA website yesterday.
In February this year, late President Sata attended the COMESA summit in Kinshasa and made a lasting and positive contribution to economic integration.
Zambia Daily Mail