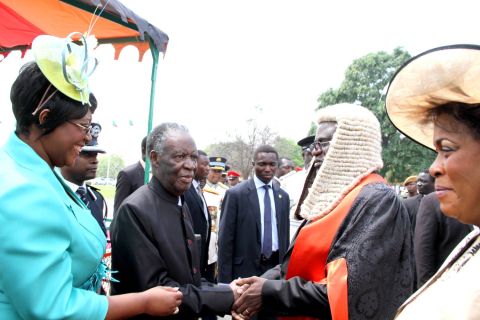 DEPUTY Speaker of the National Assembly Mkhondo Lungu yesterday suspended Parliamentary business until further notice following the death of republican President Michael Sata.
Mr Lungu adjourned the House five minutes after sitting and observing a minute of silence in honour of the late President.
President Sata died in London on Tuesday night.

Mr Lungu said adjourning the House would allow members to prepare for the State funeral.
"As you know this is a very sorrowful time for our nation, I therefore request all of you to join the nation in being calm, courageous, peaceful and prayerful," he said.
Members of the House would be informed about the resumption of the House at a later date.

Earlier, a somber mood engulfed the House as ruling party MPs and their opposition counterparts hugged each other as they exchanged condolences.
A dark cloud hovered in the House and the usual jovial mood was absent as sadness engulfed individual MPs regardless of their political affiliation.
Mr Lungu read the prayer in a very low tone as the House experienced a rare silence.
Times of Zambia