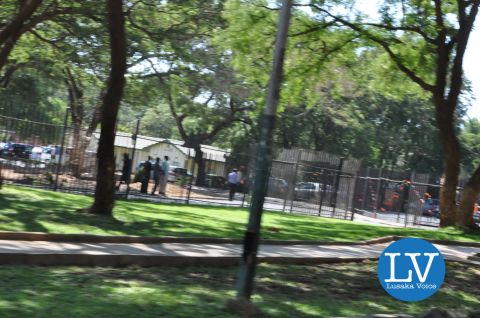 Zambian President Michael Sata has died in London, where he had been receiving treatment for an undisclosed illness, the government said.
Roland Msiska, secretary to the Zambian Cabinet, said in a statement on Wednesday that Sata died late on Tuesday in London, where he was being treated.
"As you are aware the president was receiving medical attention in London," Msiska told state television.
"The head of state passed on in October 28. President Sata's demise is deeply regreted. The nation will be kept informed on burial arrangements."
Msiska says Sata's wife, Christine Kaseba, and other family members were with the 77-year-old president when he died.
An official told Al Jazeera that the death had been announced to the cabinet on Wednesday morning.
Sata had left Zambia for medical treatment on October 19 accompanied by his wife and family members, according to a brief government statement that gave no further details.
There had been no official update on his condition and acting president Edgar Lungu had to lead celebrations last week to mark the landlocked nation's 50th anniversary of independence from Britain.
For supporters who voted him into office in 2011 he was a no-nonsense man of action. For critics, the former policeman, trade unionist and taxidermist was an authoritarian populist.
'King Cobra'
Detractors, political foes, the media and even allies frequently came under attack from a man who earned the sobriquet "King Cobra".
He once publicly upbraided his whole cabinet, threatening to collapse his own government if they did not do a better job.
The final period of Sata's rule saw a crackdown on political opponents and critical journalists who reported on his long-suspected illness and frequent "working trips" abroad, apparently for medical treatment.
Concern over Sata's health has been mounting in the country since June, when he disappeared from the public eye without explanation and was then reported to be getting medical treatment in Israel.
He missed a scheduled speech at the UN General Assembly in September amid reports that he had fallen ill in his New York hotel.
A few days before that, he had attended the opening of parliament in Lusaka, joking: "I am not dead." Sata has not been seen in public since he returned to Zambia from New York in late September.
Sata, who once worked as a railway porter in London, had been the country's president since September, 2011 after winning a tight presidential race against the then incumbent, Rupiah Banda.
http://www.aljazeera.com/news/africa/2014/10/zambia-president-sata-dies-london-2014102943212865804.html