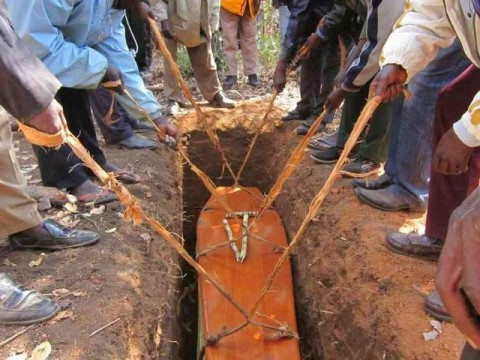 A MASS burial will be conducted at the same site in Gwembe today for all the 25 victims of the water accident.
And state pathologists have conducted a post-mortem on bodies of the 25 people who drowned in Lake Kariba last Friday.
Family members of the deceased have agreed to hold one funeral at one burial site as suggested by government.
Police assistant public relations officer Levy Lilanga said yesterday that the post-mortem was carried out on all the bodies.
Mr Lilanga said the bodies will be transported back to Gwembe for burial today after church service at the Cathedral of Holy Cross in Lusaka.
She said Siavonga District Hospital, which is nearest to Gwembe does not have sufficient mortuary facilities and could not contain the 25 bodies of the accident victims.
Acting President Edgar Lungu has since declared today a day of national mourning in honour of the victims.
The 25 people died when their boat sunk in Lake Kariba on their way to inter-schools celebrations for the Golden jubilee last Friday.
Meanwhile, United Party for National Development (UPND) leader Hakainde Hichilema says it is with pain and sorrow that his party join the rest of the country in mourning the death of the 25 Zambians.
"As we mourn this tragic loss, we call upon authorities to establish how such a tragic accident could have happened so that there would be no recurrence in future," he said.
Mr Hichilema has however questioned the morality of Zambia's governance systems which he said subjects citizens to such modes of transport so many years after independence.
He said the nation should begin to aspire for better services that will guarantee the safety of people.
He has also urged Government to engage communities that use water transport and sensitise them on safe methods of crossing water bodies.
Zambia Daily Mail