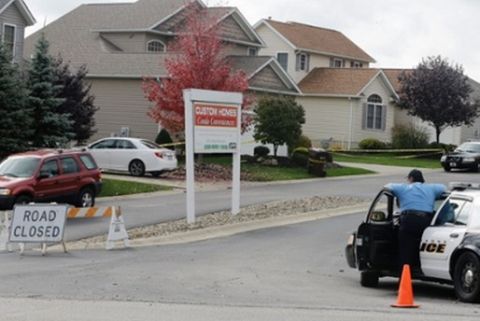 One of two healthcare workers diagnosed with Ebola in the US is being transferred from the Texas facility where she contracted the virus to a special bio-containment unit in Maryland a day after her colleague was taken to a similar facility in Atlanta.
Nina Pham, the first person to contract Ebola in the US, is expected to be transferred on Thursday from Texas Health Presbyterian hospital in Dallas to a National Institutes of Health (NIH) isolation unit in Bethesda, Maryland, the agency confirmed in a statement.
"She will receive state-of-the-art care in this high-level containment facility, which is one of a small number of such facilities in the United States," the NIH said. "The unit staff is trained in strict infection control practices optimized to prevent spread of potentially transmissible agents such as Ebola."
The NIH facility has one of four biocontainment units in the country.
"I'm so thankful for the outpouring of love and support from friends and family, my coworkers and complete strangers," Pham said in a statement released by the hospital.
"I feel very blessed, and have gained strength from their support. I appreciate everything that my coworkers have done to care for me at Texas Health Presbyterian Hospital Dallas. I'm doing really well thanks to this team, which is the best in the world. I believe in my talented coworkers. I am #presbyproud!"
In a separate statement the hospital said transferring Pham to the NIH facility is "the right decision".
"With many of the medical professionals who would normally staff the intensive care unit sidelined for continuous monitoring, it is in the best interest of the hospital employees, nurses, physicians and the community to give the hospital an opportunity to prepare for whatever comes next," it said.
Pham's colleague, Amber Vinson, was transferred to Atlanta on Wednesday after testing positive for Ebola. Both women contracted Ebola while treating Thomas Eric Duncan, who died last week.
theguardian