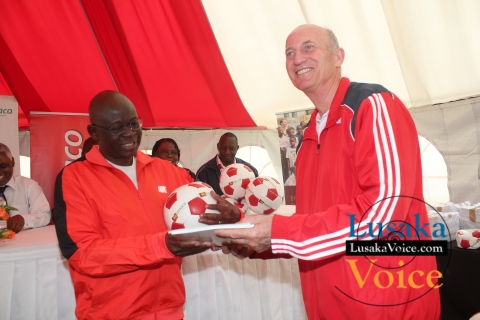 ZAMBIA National Commercial Bank PLC (ZANACO) has donated 900 footballs and various final literacy materials worth K200,000 to the Ministry of Education to be distributed to 400 schools in both rural and urban Zambia.
Zanaco managing director Bruce Dick who handed over the donation material to Ministry of Education permanent secretary Patrick Nkanza at Sunset Stadium reaffirmed the bank's commitment to help the Government develop the country.
"We are positive that the donation will benefit 400 schools in both rural and urban areas and the teachers will receive free training by the Zanaco football club in a bid to promote sport skills in the country," he said.
Dicks said the bank through its social responsibility programme has managed to reach out to 27, 508 school children in a quest improve their lives.

And in receiving the donation, Mr Nkanza who read a speech on behalf of Ministry of Education Minister John Phiri, commended the Bank for its continued partnership with government in various sectors.
He assured the bank that the donation will be put in good use and help promote and tap football talent in the school communities.
"As you may be aware, many schools across the country still face challenges in accessing adequate resources to meet all education needs and gestures such as this help complement Government efforts," he said.
He said such gestures will help develop sport in Zambia bearing in mind that most of the players in both the girls and boys national Under-17 teams were identified from schools.
Nkanza further thanked Zanaco for their donation and urged recipients of the footballs and financial material to put them into good use.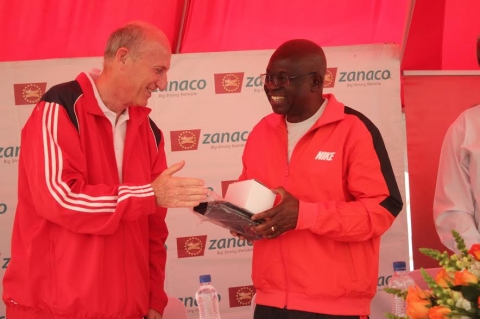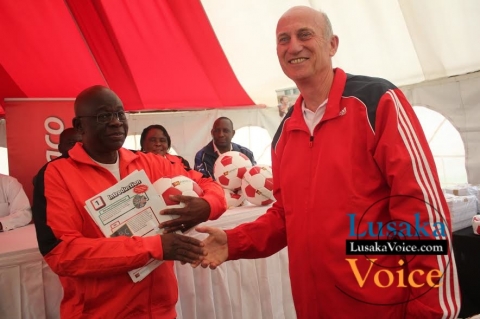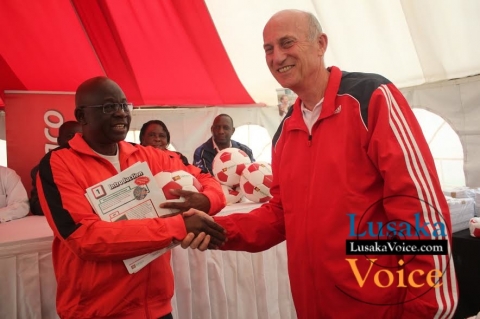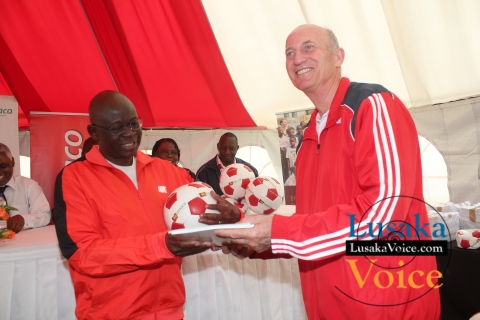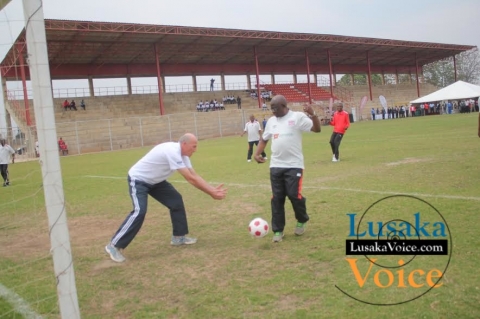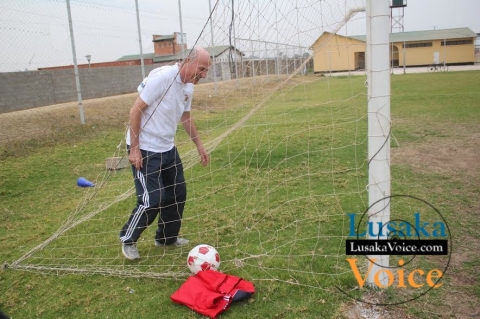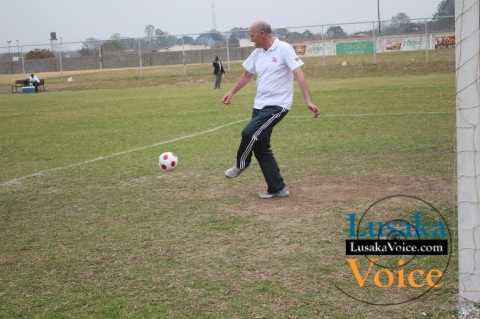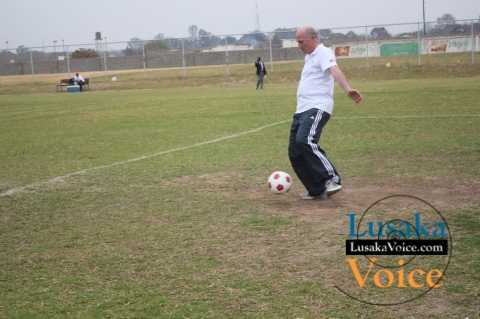 Picture Credit – Jean Mandela