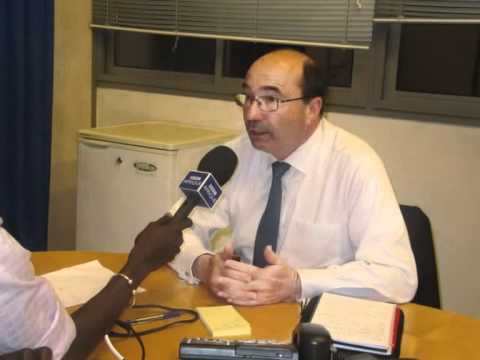 The Multilateral Investment Guarantee Agency, a member of the World Bank Group, issued the following news release:
Michel Wormser, Vice President and Chief Operating Officer of the Multilateral Investment Guarantee Agency (MIGA)–the political risk insurance and credit enhancement arm of the World Bank Group–will visit Zambia from August 25 to 26. Wormser's visit underscores MIGA's continued support to the country's development goals.
The aim of Wormser's visit is to identify areas where MIGA can help the country mobilize capital for important projects–including those in energy, mining, agribusiness, and other job-creating sectors. Wormser will meet with government ministries and private sector entities.
MIGA has insured nearly $124 million in private sector investment into Zambiasince the Agency's inception. "Recently we've been particularly active insuring agribusiness projects," said Wormser. These include an investment by Silverlands Ireland Holdings Limited to expand a cattle farm located in Zimba as well as several investments by Chayton Atlas Investments in farms in the Copperbelt and Central Provinces.
"I want to underscore our willingness to continue supporting that sector–and identifying other priority areas where MIGA can be helpful in advancing the country's development agenda," said Wormser.
Following his meetings in Lusaka, Wormser will travel to Tanzania and Kenya.
SOURCE : http://insurancenewsnet.com/oarticle/2014/08/21/miga-vice-president-visits-zambia-a-546660.html#.U_bLb7xdXmY
| | |
| --- | --- |
| | 2014 Targeted News Service |
| W | |