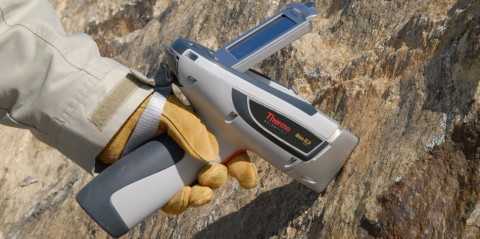 SYAMPEYO and STEVEN MVULA
GOVERNMENT has warned that it will not spare mining companies illegally exploring and exporting gold on the Copperbelt, North-Western and parts of Eastern Provinces.
And Deputy Minister of Mines, Energy and Water Development Richard Musukwa says Government is determined to support the Church in its endeavour to improve the lives of people in communities.
Mr Musukwa said Government received a report three weeks ago of illegal exploration and exportation of gold in the three provinces.
The deputy minister said in an interview in Lusaka yesterday that the ministry has dispatched a team of inspectors to verify the reports.
Mr Musukwa said it is unfortunate that "a few selfish individuals" are denying the majority of Zambians the benefits of the country's natural resource.
"Government will not entertain illegal mining of our mineral resources and it is for this reason we have dispatched a team to close in on the perpetrators of evil against the Zambian people.
"These people are denying Zambians taxes for infrastructure development," he said.
Mr Musukwa said taxes collected from the mining firms are cardinal for infrastructure development such as roads, bridges, schools and hospitals.
He said Government will not relent in its efforts to seal loopholes and ensure mining companies pay taxes for all minerals exploited.
Mr Musukwa said illegal exploration and exportation of mineral resources could be contributing to the weakening of the Kwacha against major convertible currencies.
He said it is for this reason that Government is actively pursuing and policing illegal activities to stabilise the Kwacha and subsequently foster national development.
And Mr Musukwa says Government is determined to support the Church in its endeavours to better the livelihoods of people in various communities.
Mr Musukwa said this before officiating at a fundraising service by the United Church of Zambia (UCZ) St Peter's congregation in Kalingalinga township in Lusaka.
"As Patriotic Front government, we are keen to work together with the Church in ensuring that we bring development closer to the people," Mr Musukwa said.
And UCZ St. Peter's congregation secretary Humble Siboole said the fundraising service is aimed at raising K50,000 for the completion of the pastor's residence.
Mr Siboole said the church wants to complement the government's efforts in curbing early marriages and drunkenness.
"We want to have a safe community where law and order prevail; not what we are seeing – early marriages and people abusing alcohol," he said.
Zambia Daily Mail