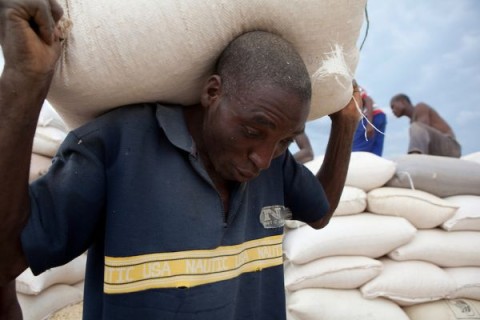 Farmers in Katwatwa area of Kaputa District have refused to sell their maize to the Food Reserve Agency (FRA) demanding that the agency open a satellite depot in their area.
This is because Katwatwa area is 25 kilometers to Katai village, where the FRA is operating a depot.
Munkonge ward Councilor, Jameson Musawa confirmed the development, saying that he had forwarded the farmers complaints to FRA.
Mr. Musawa who sided with the farmers said they are facing serious challenges to transport the maize to the market especially that their area was cut off after the collapse of the bridge at Kamusenga River.
He said vehicles are unable to cross the damaged bridge which the Road Development Agency (RDA) is constructing.
The Councilor appealed to FRA to consider addressing the farmer's complaint by opening a temporal storage shed in the area.
FRA officials could not be reached for comment by press time. The agency opened the maize marketing season in Kaputa last week.
Radio Mano