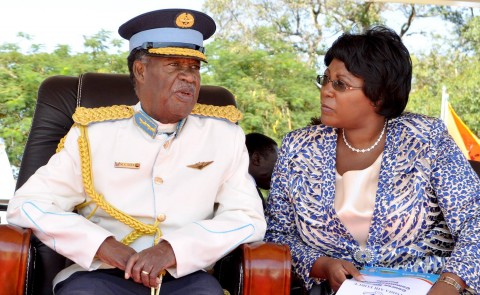 ADD President Charles Milupi says he does not agree with government's resolve to allow only state house to be the sole source of updates about President Michael Sata.
On Friday last week in parliament Vice President Guy Scott told the house that government had resolved that only state house will issue statements to update the nation on President Sata.
But Mr. Milupi has told QFM news that he does not agree with government's resolve because the country's head of state is a property of the people of Zambia.
Mr. Milupi says this is why the president's health is always a concern to the people of Zambia whenever he is said to be unwell.
The ADD president says it is on this basis that he thinks that the Patriotic Front (PF) government is allegedly being dishonest by not telling the Zambian people the status of their leader.
He says he is of the view that if the PF government had been open to the Zambian people about the status of president Sata's health, people would have been more empathic if indeed he was unwell.
Mr. Milupi says this is also especially that leaders like him do not want to make president Sata's health a political issue.
QFM News