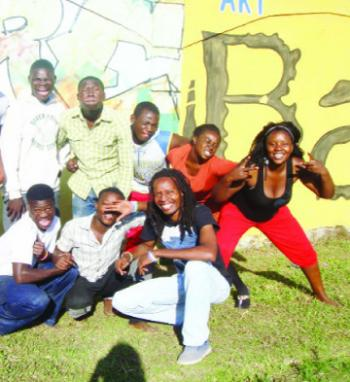 BAREFEET Zambia last week embarked on a tour to represent the country at a series of international youth arts festivals in the United Kingdom, Ireland and the United States.
Barefeet is a non-governmental organisation which uses arts and theatre as a tool to withdraw vulnerable children from the streets.
A group of twelve young Barefeet members, some of them former street children, arrived in New York on the start of the tour last Thursday.
The group is further scheduled to perform at the prestigious 2014 Brouhaha International Festival in Liverpool.
Barefeet creative director Adam McGuigan says the tour represents a "brilliant opportunity" for Zambia to showcase and promote its thriving art scene in the year of its Golden Jubilee.
"The Brouhaha festival will enable the Barefeet youth acquire training and exposure from some of the world's elite performers and tell Zambia's story to new and dynamic audiences," McGuigan said.
He said the three week-long festival, which takes place all over the UK, includes colourful street parades, intensive workshops and performances from artistes from across the globe.
"Barefeet will take this opportunity to introduce to the people of the UK to the sounds of the African drums and create inspiration through Zambian folklore which will leave viewers mesmerised," McGuigan said. "In the US they will present the Zambian arts at the UN Headquarters, Broadway and do intercultural exchange with schools. In Ireland, Barefeet will work with different youth organisations and perform at different festivals and events."
He said the tour would further enable the young Zambians an opportunity to stand boldly and proudly next to youths from other countries and showcase what they can do on an international platform.
"Proving to the world that no matter where you start in life, your dreams can always come true. They will bear testament to the fact that children who were once on the street can also positively turn their lives around, shine and make their country proud," said McGuigan.
The Post Zambia