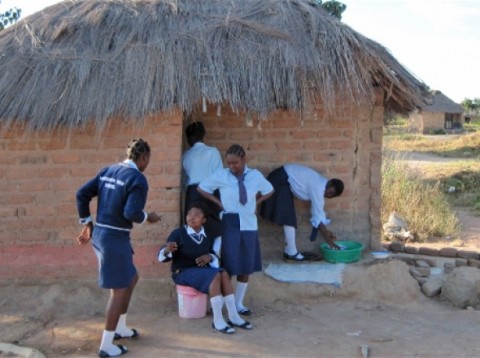 Child Rights activist, Godfrey Simukonde, has cautioned teachers in the country against having intimate relationships with their female pupils.
Mr Simukonde, who is also Director of Constituency Plan of Action for Children, says intimate relations with female pupils have resulted in many girl children dropping out of school due to unwanted and unplanned pregnancies.
He says it is unacceptable, uncalled for and totally unethical for teachers to have intimate relations with their female pupils and appealed to teachers involved in such behaviour to immediately stop the vice.
He said this during a media briefing at Ndeke Hotel in Lusaka today ahead of the commemoration of the Day of the African Child.
Mr Simukonde said teachers found wanting in this respect must face the wrath of the law for depriving girl children of their right to education.
He said teachers need to be role models, adding that as such they should not look at their female pupils as girlfriends.
The child rights activist has also called for concerted efforts from all stakeholders in providing quality and compulsory education to all children in line with the Millennium Development Goal Number Two which seeks to promote universal primary education by the year 2015.
He has since appealed to government to consider extending free education up to Grade 12 in order to enable children leaving in extreme poverty to also be able to access education.
Mr Simukonde has also called on lawmakers to consider providing scholarships to pupils with good results in their constituencies for them to be able to further their education.
He noted that a number of children, especially in rural areas, are unable to further their education due to lack of funds, and suggested that the Constituency Development Fund (CDF) should also be used to help such   to complete their education.
He proposed that ten per cent of CDF should go towards sponsoring deserving pupils in constituencies across the country.
The Day of the African Child, which will be commemorated on June 16, will be held under the theme "A Child Friendly, Free Quality and Compulsory Education for All'.