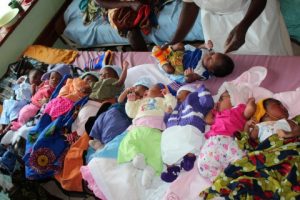 Vice President Guy Scott has arrived in Zambezi District in North Western Province where he is expected to officiate at the centenary celebration of Chitokoloki Mission Hospital.
The ZAF helicopter carrying Dr. Scott touched down at Chitokoloki air strip at about 09.40 hours.
The Vice President was received by North-western Province Minister Nathaniel Mubukwanu, his Permanent Secretary Amos Malupenga, Chitokoloki Mission Management and other senior government officials.
Dr Scott is accompanied by Minister of Education, Vocational Training and Early Childhood Education Dr John Phiri, Agriculture and Livestock Minister Wilbur Simuusa.
The name Chitokoloki means "sparkling waters" and what a lovely site known for it's beautiful sunsets situated on the banks of the mighty Zambezi River.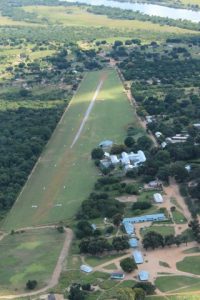 Chitokoloki is a "Mission Station" where there exists a large, active busy hospital that serves not only the people living in the immediate catchment area but also many others who travel from all areas of Zambia and even at times neighbouring countries, for medical assistance.
The Missions' Goal is to share the Gospel and demonstrate the Love of God to all who come, whether it be for Spiritual, Emotional or Physical need. Also that we may be a help and encouragement to the local Churches and individual Christians and further that all that we do may be to the honour and Glory of the Lord's Name.