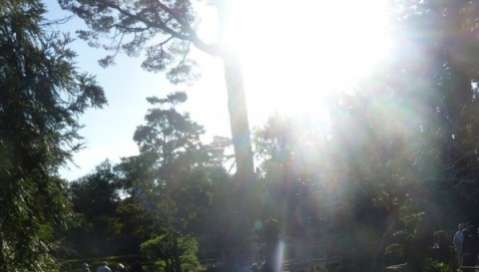 ABOUT 1,500 hectares in Chongwe's Shantumbu area has been placed on sale by an investor who was offered a licence to mine quarry on it.
According to an offer letter obtained by the Sunday Times, Vikcram Investment Limited which was recently granted licence to mine quarry in the area is said to have offered the land to T/A Mining and Construction Limited at US$700,000.
But Vikcram Investment director Vinod Yadula disputed allegations that his company was selling the piece of land adding that the offer letter was forged by his enemies.
Government through the Ministry of Mines, Energy and Water Development awarded Vikram Investment Limited a prospecting mining licence number 16703-HQ-LPL for quarrying and mining activities in Shantumbu.
But in a letter  addressed to director of T/A Mining and Construction Limited, Joseph Kangwa, a Vikram Investment representatives Patricia Mwale and Henry Dijimu stated that the company was pleased to sell the land.
"Vikram Investment Limited is pleased to offer T/A Chituna Mining and Construction Limited the purchaser of a quarry mine in Shantumba/Bauleni area consisting of 1,500 hectares.
"Our price is US$700,000 (Seven hundred thousand United S  tates Dollars only),"stated the letter which was signed by Patricia Mwale and Henry Dijimu representatives of Vikcram Investment.
Apart from putting the mining area for sale, Vikcram Investment has angered the residents in the area for allegedly acquiring the licence without their involvement.
Residents said the  mining company had acquired licence through dubious means because it did not seek the consent from the local people as required by Mines and Mineral Development Act.
There are also speculations among the community members that the mining company is set to evict some people in the area after it acquired the mining rights.
Senior headman Chipwalu from Chisankane Zone said more than 10 villages may be affected with mining activities if Vikcram Investment was allowed to go ahead with its mining activities.
"We have gone to see the Minister for Mines, Energy and Water Development Christopher Yaluma, who has assured us that the licence will be revoked and we are still waiting," he said.
Efforts to get the comment from Mr Yaluma failed but sources said the investor had angered the government with his decision to sell the land.
But Mr Yadula said the offer letter to T/A Mining and Construction Limited was a forged document as it had not come from his firm.
"I have followed all the procedure to acquire that land and I have necessary documents to do the quarry mining. I am not selling the piece of land and I have since reported the matter to police because that is forgery," he said.