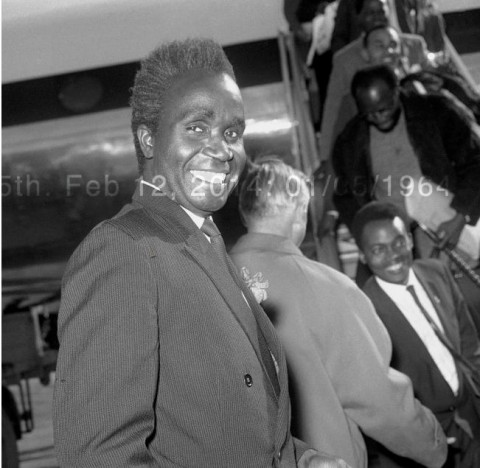 A happy birthday to KK. The leader who set the foundation of peace and love that Zambia enjoys today. KK you have lived a good life. We all might have opinions, good and bad about the way you governed this country in the 27 years you were in Government. I would rather remember all the good things that you did for this country. During your time, we had a functional Government. KK, during your time corruption was frowned upon and action was taken to address corruption. During your time KK, we had a functional education system, most of us especially the much younger generation, will not understand many things about you, but it's up to us the older ones to put information into context. KK you ran a Government of professional civil servants that were hired on merit and given appointments on merit. The police was the police and not political wing of a ruling party.
KK invested in social services such as education. Some of us, like me, are a product of KKs free education policy. This was not just education, but quality education. KK had functional health systems and the sole purpose of UTH was to create a cadre of health practitioners. The University of Zambia was one of the best universities in Africa. Agriculture, KK did so much for agriculture, he had some of the best mechanization programmes. The state was heavily involved in agriculture as state owned enterprises (SOEs) but at the time that was the right thing to do. To that I say well done KK. Infrastructure, we cannot talk about great north road without mentioning KK in the process. On foreign affairs, KK sacrificed a lot to make Zambia what it became to be known as a haven of peace. As early as 1966, two years after independence, KK was receiving refugees at Mayukwayukwa. He did not stop there, in 1971, Meheba was opened. This was done amid a very huge security risk on the citizens. Industrial development, at some point Zambia had stopped importing coca cola, we were making our own drinks, we used to can our own pineapples. All this was because of KKs leadership.
I could go on, but all I am trying to say is let us celebrate KK at 90 in a peaceful and fitting manner dear country men and women. This is our own hero and if we do not celebrate him, no one will.
HAPPY 90th KK.