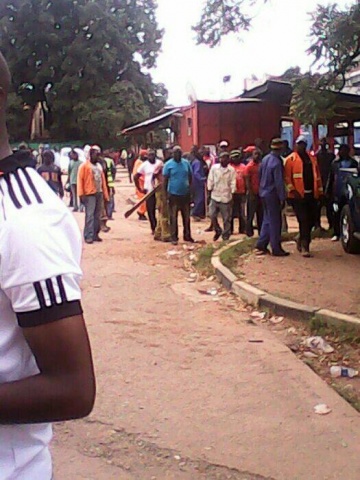 The PF does not condone violence against any citizen by any of its members. The party therefore condemns in the strongest terms actions by alleged party cadres who disrupted UPND leader Mr. Hakainde Hichilema's radio programme in Ndola.
We are however not in a position to identify the individuals involved and verify if they are indeed PF members and leave it up to the police to do their job and deal with the culprits in accordance with the law.
The party leadership has consistently warned against indiscipline and violence and it is important for the PF rank and file to heed this warning and obey the leadership as well as the party's rules and regulations.
We ask our members to concentrate on building the party and engaging our citizens on our policies and programmes.
Democracy entails tolerance of divergent views and the PF is a firm believer in democratic ideals in their entirety.
PF