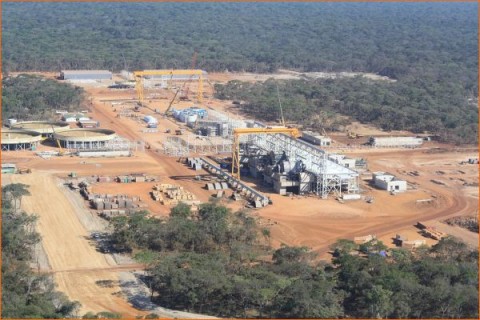 FIRST Quantum Minerals (FQM) is to engage Government over possibilities of  reviewing  export duty on nickel as the country evidently lacks smelting capacity for the metal.
FQM president Clive Newall said the country had limited smelting capacity for nickel, a circumstance which has prevented expansion of the base metal production industry in Zambia.
Apart from its flagship US$ 2 billion Sentinel mine at Trident in Kalumbila, FQM is also in the process of developing a $100 million Nickel project dubbed Enterprise in Solwezi.
The project which is still in its premature stage is said to have a resource of 40 million tonnes of nickel ore.
FQM has also said the development of the Enterprise project has been slowed by the unfavourable prices of nickel on the global market.
But Government said it  will only consider reviewing export duty on nickel concentrate when Zambia improves its capacity to produce the metal.
Mines, Energy and Water Development Minister Christopher Yaluma said any adjustment to the 10 per cent export duty on this metal could not be made at a time when the country's sole nickel mine at Munali was not operating to full capacity.
"Export duty on nickel concentrate is dictated by the happenings in the industry and currently,  the only source of nickel in Zambia has not been operational for some time," Mr Yaluma said.
He said following the successful merger between a British and Chinese firm that has taken over Munali nickel mine, Government would consider reviewing the 10 per cent excise duty on the export of the metal.
Times of Zambia