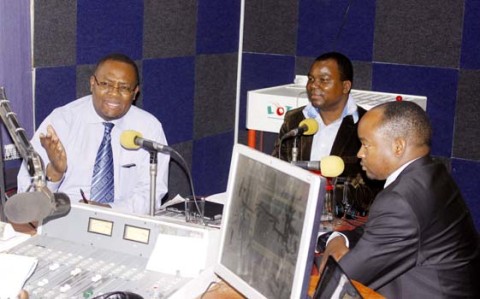 Government has advised African Parliamentarian Network against Corruption (APNAC) Chairperson Cornelius Mweetwa to let the investigative wings carry out their work without undue criticism.
Chief Government Spokesperson Mwansa Kapeya has told QFM News in a statement that Mr. Mweetwa as a lawyer understands the separation of powers and should be the last person to accuse the Executive of having a hand in the probe of former Defence Minister, Geoffrey Bwalya Mwamba.
Mr. Kapeya says Mr. Mweetwa should not view the probe against GBM as persecution and a selective application of the law to harass the former Minister.
Mr. Kapeya says as Chairperson of the Parliamentary Network which champions the fight against corruption and promotes integrity among law makers, the statement coming from the learned lawyer makes sad reading.
He says Government does not in any way imply that Mr. Mwamba, or his family are guilty; rather government will allow the investigative wings to conclude their work.
He explains that the Executive is not involved in investigations against any citizens regardless of their social standing, or political affiliation in society.
Mr. Kapeya, who is also Information and Broadcasting Minister, says the investigations being undertaken on Mr. Mwamba should be allowed to proceed without undue interference from APNAC, or any other organization which supports APNAC's posturing on this matter.
Mr. Kapeya says the only role that the PF Government plays under the leadership of President Michael Sata in the fight against graft is to provide leadership and the political will.
Mr. Kapeya has also dismissed with contempt remarks by the Forum for Development and Democracy (FDD) that they will not participate in the forth coming Katuba by-election because of too many by-elections.
He says FDD must know that by-elections are occasioned by many factors such as death, as in the case of Katuba, and nullifications due to electoral malpractices.
Mr. Kapeya says if FDD are unable to field a candidate in the Katuba by-election due to reasons best known to them, they should not give baseless grounds for staying away from participating in the by-elections.