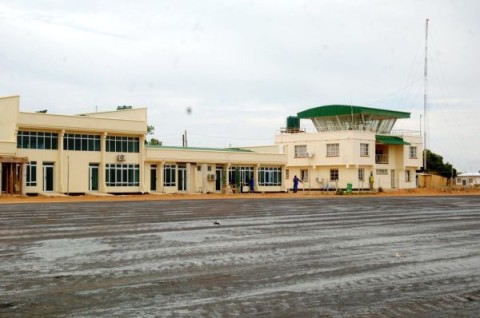 Deputy Minister in the Office of the Vice President Davies Mwango has bemoaned the poor work culture by government workers in Solwezi district.
Mr Mwango said there has been an outcry from the public on the poor performance of civil servants in the district and called for an improvement.
He said civil servants are among the well paid workers and therefore their input should commensurate to the salaries they are getting.
Mr Mwango has since called on the District Commissioner Crispin Likando to supervise the civil servants and ensure that they deliver to the expectations of the public.
He said government has a mandate to deliver to the people and should be seen to be doing something through the input of the civil servants adding that poor workmanship is unacceptable.
Mr Mwango said this in Solwezi today when he paid a courtesy call on the District Commissioner Crispin Likando at his office.
And Mr Likando assured the minister that he will take up the matter as civil servants have no reason to give substandard service to the people as government has improved their conditions of service.
Earlier, Mr Mwango commended the collaboration between the Disaster Management and Mitigation Unit (DMMU) and the ministry of defence in responding to disasters.
He said this has contributed to the reduction in the cost of repairing disaster affected schools and washed away bridges.
The Deputy Minister is in Solwezi on a two day inspection of projects funded under DMMU as well as resettlement schemes.