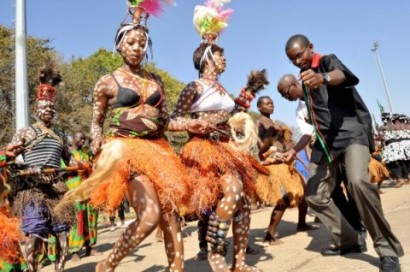 Opposition National Revolution Party (NRP) has named former police officer Shakespeare Mwakamui as its candidate for the Katuba constituency by-elections.
NRP leader Dr. Cosmo Mumba revealed this during a press briefing held in Lusaka.
Dr. Mumba said Mr. Mwakamui, was familiar with the developmental needs of Katuba constituency as he has lived in the area for many years.
The seat fail vacant following the death of area MMD's Dr. Patrick Chikusu.
The Electoral Commission of Zambia (ECZ) set February25, as the date for holding the polls  in Katuba, Solwezi Central and Mkushi South constituencies respectively.
The Commission further stated that campaign period will open on January 28 and close on the 24th of February, 2014.
The Katuba parliamentary seat is being contested by the ruling PF, MMD, UPND, Alliance for a Better Zambia, NAREP among other political parties that are eyeing for the seat.
Meanwhile, Dr Mumba says his party will adopt and support all nominated candidates to contest in the ruling Patriotic Front (PF) in remaining constituencies slated for February 25, this year..