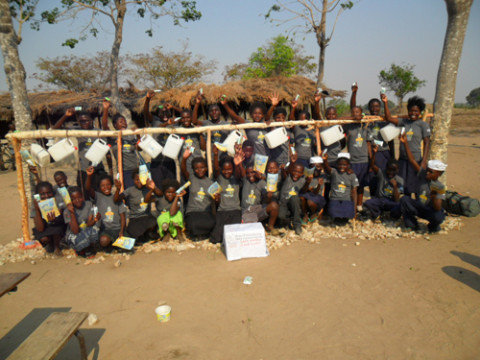 Eastern province Medical Officer Kennedy Malama says the area still records the highest number of stunted children between six (6) months to 59 months of age.
Dr Malama stated that 50 percent of the children in the province are stunted saying this represents 45 percent of the total population of stunted children in the country.
He was briefing a team from United Nations on Food Security and Nutrition at a meeting held in the Provincial administration's conference room in Chipata yesterday.
Dr Malama noted that indicators on acute malnutrition stand at 3.6 percent.
He stated that there is need to expedite the scaling up of nutrition activities if further social and health gains targeting the mother and child are to be realized in the province.
He explained that the first 1000 days are crucial in the growth of a child hence the promotion of some key activities being implemented in the province in coordination with other partners to ensure pregnancy, child birth, post natal care guidelines are available.
He also stated that nutritional guidelines for Care and Support of people living with HIV/AIDS are available and in use since 2004 aimed at promoting of food and nutrition to mitigating HIV and AIDS through various measures such as Nutrition assessment, Counselling and Support.
And Eastern Provincial Agriculture Coordinator Obvious Kabinda said development of biological safe methods (Aflasafe) maize and groundnuts are underway aimed at enabling farmers increase their stake on the market.
Dr Kabinda said dissemination of pro vitamin A maize in Eastern province project seeks to reduce the prevalence of vitamin A deficiency among targeted communities by making available nutritious maize products targeting 12,000 household in the region.
"This area aims at improving the nutrition as well as income status of farmers and their families, targeting 5,000 households in Eastern and Central provinces,' he added.
And United Nations Special Representative of the UN Secretary General for Food Security and Nutrition, David stated that his team was in the region to appreciate how nutritional measures are applied in all sectors.
Mr Nabarro said that the interest was how nutrition interventions are related in communities with regard to children and people with HIV/AIDS