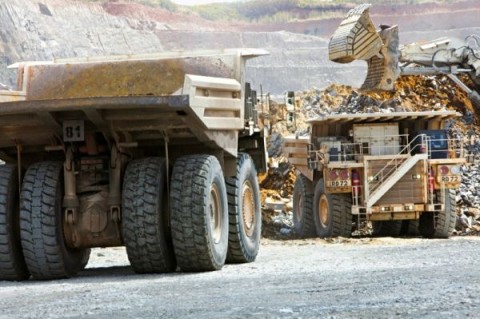 KANSANSHI Mining, Zambia's largest producer of copper has said the Government's suspension of export duty on unprocessed copper and other minerals will support extensive mining activities to boost the country's economy further. 
 Through Statutory Instrument (SI) number 89 of 2013 Finance Minister Alexander Chikwanda suspended the 10-per cent excise duty slapped on the export of unprocessed minerals for almost one year.
 A unit of First Quantum Minerals Limited (FQM), Kansanshi is among mining firms which complained that the excise duty on unprocessed mineral exports negatively affected operations, as stockpiles of raw copper accumulated due to limited treatment facilities locally.
In an interview in Ndola, FQM resource optimisation manager, John Gladston said Zambia was a major player in the world copper market and the tax imposed on raw mineral exports would limit the growth of the country's mining sector to some extent.
"FQM welcomes the enactment of SI 89 of 2013 as it is good for the benefit of Zambia's mining sector.
 "This country is a major player in the global copper market and the implementation of the SI will undoubtedly open up the economy to extensive mining activities in Zambia," he said.
Mr Gladston said significant progress had been made towards the construction of a US$500 million copper smelter that FQM is developing in Solwezi.
 "Works are progressing very well and FQM is developing this smelter with the modern technology to make it environmentally friendly. The progress at Trident is equally impressive and we are working to deliver this project on time and within the budget," he said.
FQM is constructing the $2.4 billion Sentinel Mine at Trident in Solwezi, a facility which is expected to have an annual copper production of 300,000 once fully operation in April 2014.