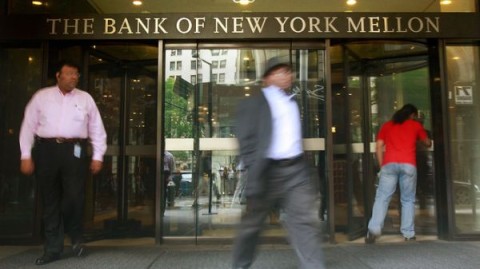 ZAMBIA has recorded positive investment inflows worth US$3.6 billion as of June 2013, Minister of Commerce,Trade and Industry Emmanuel Chenda has said.
Meanwhile, Government says it is on track to sustain the growth of between 7.7 percent and 7.9 percent for 2013 and 2014.
Mr Chenda said the country has continued to register positive investment inflows in all sectors of the economy including mining, tourism, manufacturing and agriculture.
Mr Chenda said the investments are expected to be actualised over the next few years as projects are being implemented.
He was speaking at the Zambia and Poland Business Forum organised by the Zambia Development Agency and Polish Information and Foreign investment Agency and other stakeholders in Lusaka on Monday.
Mr Chenda said the country's economic performance remained robust in 2012, with gross domestic product (GDP) growth rising to 7.3 percent from 6.8 percent in 2011.
The growth was supported by the manufacturing, agriculture and services while mining and tourism continue to perform beyond Government's expectations.
"We are on track to sustain this growth of between 7.7 percent and 7.9 percent for 2013 and 2014," he said.
He urged entrepreneurs from Poland to come and invest in Zambia's priority sectors as currently only a few Polish investors are in the country.
Mr Chenda said Government has also stepped up public investments and  is committed to invest US$ 6 billion over five years in a road construction programme aimed at transforming the country into a truly land linked country.
He said Government is also making efforts to revamp and reposition the railway sector to support the economic development.
The minister also said Government is promoting the development of new power generation projects in various parts of the country such as the US$1.4 billion  Kafue Gorge Lower project with 750 megawatts output.
Other projects include Batoka Gorge project with 750 megawatts output which has a requirement of US$3.5 billion and Zambia Tanzania interconnector which has a requirement of US$260 million.
He also encouraged investors to develop and set up smelters and refineries for value addition to gemstones.
Mr Chenda called for increased Zambia and Poland partnerships in the development export oriented multi facility economic zones.
"Zambia is one of the most politically stable countries in Africa which has enjoyed peace and tranquility since its independence in 1964," he said.
He said Government will continue to foster a conducive environment for investments to flourish by implementing economic reforms and improving infrastructure.
Speaking at the same event, Poland Prime Minister Donald Tusk called for increased cooperation between the two countries.
"I am happy to undertake this ambitious programme in Zambia, we want the country be an optimal partner in doing business. The relationship between us can be enhanced through cooperation," he said.
He said Poland is interested to be a loyal partner for Zambia due to political stability and conducive investment climate.