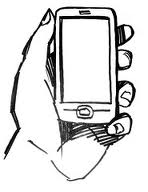 Jaguar Mobiles has invested more than eleven million kwacha in Zambia in the production of their mobile phones which are expected to be on the market on Wednesday.
Speaking to QFM News after the launch, Jaguar Mobiles Director, Angad Kalra, says the company is keen to work with the local people and create employment opportunities in the country.
Mr. Kalra says the amount will be doubled by next year because of the country%u2019s enabling environment of doing business.
Mr. Kalra adds that the company is targeting to employ over three hundred people in their first year of operation in Zambia and want to work closely with government in employment creation.
He has expressed confidence that the Zambian people will like their quality mobile phones.
Mr. Kalra explains that the Jaguar mobile phones will be on the market on Wednesday the 16th and people should expect the best from them.