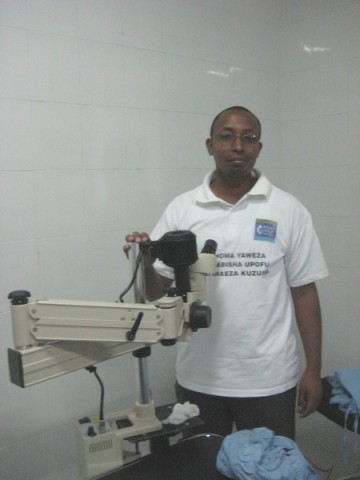 SOLWEZI General Hospital has screened about 845 women for cervical cancer, centre officer-in-charge Selina Muna has confirmed.
Ms Muna said in an interview on Thursday that out of the 845 women screened for cervical cancer, 86 tested positive for the disease since the cancer screening centre was opened at Solwezi General Hospital on June 11, 2013.
Ms Muna also said 48 women were treated for cervical cancer while 15 were referred to the University Teaching Hospital in Lusaka.
She, however, expressed concern about the low turnout of women seeking cervical cancer screening services.
"The response has not been good because the figures have continued to go down, meaning the facility is not being fully utilised," Ms Muna said.
She said the cervical cancer clinic plans to embark on outreach programmes in the townships to take the service closer to the people so that more women can be screened for cervical cancer.
"We also intend to involve the Ministry of Agriculture so that they can incorporate health education in their programmes as they reach out to farmers," Ms Muna said.
Ms Muna called for more awareness campaigns to encourage more women in Solwezi to go for cervical cancer screening.