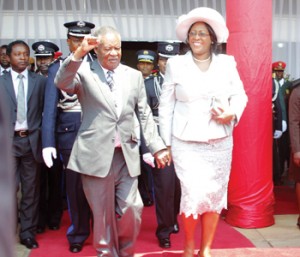 A Financial Analyst has observed that President Michael Sata's speech during the official opening of Parliament fell short of giving a clear roadmap on the economic direction the country will take in 2014.
Maambo Hamaundu notes that one would have expected that one of the key issues the president's speech should have tackled was is the fundamental economic development.
He adds that the issue of the constitution should have been addressed in the presidential speech considering that the constitution has a bearing on the country's economic development.
Mr Hamaundu says one would have expected that the constitution being the bedrock of political and social stability would have been given prominence.
Mr. Hamaundu observes that President Sata did not address pertinent economic challenges facing the country in his speech.