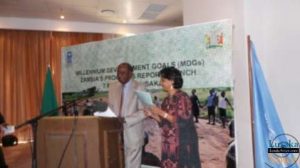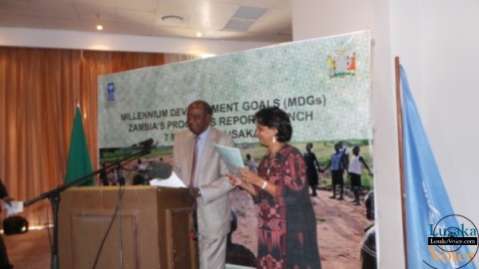 Finance Minister Alexander Chikwanda has moved to calm the nerves of the donor community following Justice Minister Wynter Kabimba's outbursts that the PF government will not accept donor aid tied with governance conditions as long as it remains in power.
During the Indian Business Council of Zambia farewell dinner for Indian High Commissioner to Zambia Ashok Kumar recently, Mr Kabimba said government would not bow down to the dictates of donors on account of aid.
But Mr Chikwanda in a statement released to QFM News in an apparent move to reassure donors of continued warm existing relations states that when external donors invoke adherence to good governance in their aid packages they are merely endorsing the moral benchmarks which Zambia has set for itself.
He notes that donor countries have responsibilities and are accountable to their tax payers
who do not want to see their hard earned money directed to support countries that perpetrate infringements of human rights.
The Finance Minister says even as the country pushes towards zero external subventions, Zambia will continue to strengthen external relations and safeguarding its image as a credible investment destination anchored on policy consistence and predictability.
Mr Chikwanda adds that Zambia is committed to maintenance of fundamental freedoms and good governance, not as a gimmick or tactic to secure external charity, but because that is part of the development agenda.
Meanwhile Mr Chikwanda has disclosed that Zambia's dependence on external aid has reduced considerably and it is now less than 5% of the budget and insignificant as a percentage of the country's GDP.
He says the country will increasingly rely on recourse to the global financial markets to fill resource gaps which will be significant as the country's development momentum gathers pace.
He explains the Zambia's external benefactors now feel Zambia should rely more on external trade and investment as an engine of growth than aid with its obvious limitations.