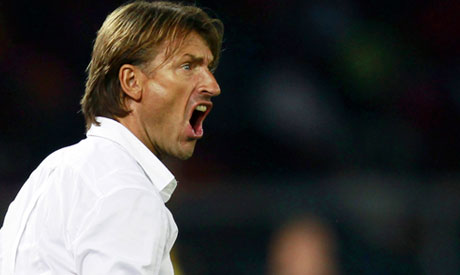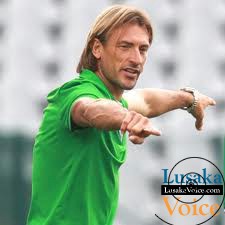 THE Chipolopolo technical bench is sweating on the injuries to key national team players including playmaker Rainford Kalaba after Wednesday's high profile international friendly game against Senegal in France.
And Zambia coach, Herve Renard has expressed satisfaction with his charges' performance during Wednesday night's high-intensity international friendly match against Senegal in France.
Midfield genius, Kalaba limped off in the second half after an excellent performance just as defence strongman Hichani Himoonde, who came on as a second half substitute, picked up a knock before the game ended.
Added to that, the Joseph Kabungo led medical staff will have to contend with a knock that striker Collins Mbesuma sustained in an MTN 8 quarter-final match against Davies Nakusu's Supersport United in South Africa.
Even FAZ president Kalusha Bwalya expressed his worry over Kalaba's unceremonial exit from the game and tweeted while the game was still on "Kalaba comes out, I hope it's not serious. He played very well".
FAZ spokesperson Erick Mwanza yesterday could not state the seriousness of injuries to Kalaba and Himoonde, saying a full report will be availed today but hinted the knocks may not be 'that serious'.
Whereas as Himoonde does not have a long history of injuries, the diminutive Kalaba has a well documented history with knocks which prevented him from playing at full fitness for close to a year.
This match against Senegal was the first Kalaba played for Chipolopolo fully fit in a year and went off before the match ended with what looked like a hamstring, a common injury on players just coming off a long lay-off.
Mbesuma picked up a knock last weekend but his club Orlando Pirates released a statement that said the burly forward's injury was not as serious as initially feared.
But the Zambia medical team will have to assess the striker's readiness for the all-important must win tie in Ghana on September 6.
And speaking in a post-match briefing at Stade Municipal in Paris, Renard said the Teranga Lions provided good training for the Chipolopolo ahead of next month's crucial FIFA 2014 World Cup qualifier against Ghana.
Renard said the Teranga Lions were athletic players and believed they would qualify to next year's World Cup finals in Brazil.
He also believes Zambia would try to clinch a historic World Cup qualification.
"The final result is not the most important thing in a match of this nature. Senegal provided good opposition for us ahead of Ghana match. They have very athletic players I believe they will qualify for Brazil 2014 and we shall try to follow suit," the 2012 Africa Cup of Nations
(AFCON) winning coach said.
Renard said the Senegal match also provided the fringe players a good test and promised to continue working with the locals although conceding some of them were not yet ready to feature at the highest level.
"This was a good test for our local players. We will continue working with this crop of players although some of them might not be ready to play at the highest level," he told fazfootball.com.
During the Senegal match, Renard gave starting roles to Kondwani Mtonga, Bronson Chama and Christopher Munthali and later introduced Bruce Musakanya, Evans Kangwa and Kabaso Chongo in the match which ended in a 1-1 draw.
Holland-based striker Jacob Mulenga gave the Chipolopolo a second minute lead, only for Dame N'Doye to restore parity six minutes later, leading to a nervy finish to this tie.
Senegal coach, Alain Giresse also expressed happiness with the performance of the Lions, saying he achieved the objective of playing the friendly.
Kalusha has hailed the Chipolopolo for giving their all in the match against Senegal, saying he saw nothing friendly about the match going by the manner of competitiveness exhibited.
He was also impressed with the performance of among other players Southampton forward Emmanuel Mayuka, who linked up well upfront with Mulenga.
Both teams were using the friendly match to prepare for their respective World Cup qualifiers next month.
While Zambia have a crunch Group D date with Ghana in Kumasi, Senegal will face Uganda the following day in Dakar in a Group J fixture. Ghana, on their part, managed to force a 2-2 draw with Turkey on Wednesday night.