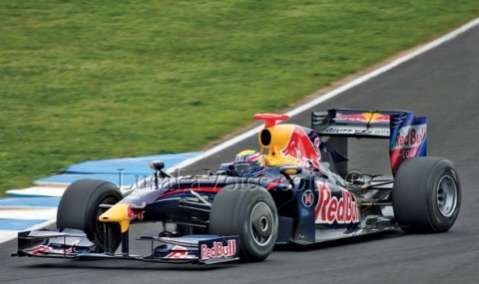 ENTER TO WIN A WEEKEND F1 TICKET:
Top three  Leader-board  readers– May 24, 2013

1). kabwehen
2). saint_80

3). johnmwansa23

To participate with fill in the pop up on Lusakavoice.com or visit the following link
http://invitebox.com/widget/2213/share/
Refer your friends to Lusakavoice.com and you can win this great prize! The more of your friends sign up / visit our site during a period the more chances you have to win! The top referrer will get a paid entrance TICKET to any Formula One race nearest to or decided by the winner in 2013 season; Weekend pass worth upto $599.99. Winner will be announced on May 25th at the end of the contest. That is better that what Facebook gives back to you, $0 for all those gorgeous friends!
For Races before May 25th, the winner can choose another venue in 2013 season
2013 FIA Formula One World Championship® Race Calendar
| | | |
| --- | --- | --- |
| 01 | 2013 FORMULA 1 ROLEX AUSTRALIAN GRAND PRIX (Melbourne) | 15 – 17 Mar |
| 02 | 2013 FORMULA 1 PETRONAS MALAYSIA GRAND PRIX (Kuala Lumpur) | 22 – 24 Mar |
| 03 | 2013 FORMULA 1 UBS CHINESE GRAND PRIX (Shanghai) | 12 – 14 Apr |
| 04 | 2013 FORMULA 1 GULF AIR BAHRAIN GRAND PRIX (Sakhir) | 19 – 21 Apr |
| 05 | FORMULA 1 GRAN PREMIO DE ESPAÑA 2013 (Catalunya) | 10 – 12 May |
| 06 | FORMULA 1 GRAND PRIX DE MONACO 2013 (Monte Carlo) | 23 – 26 May |
| 07 | FORMULA 1 GRAND PRIX DU CANADA 2013 (Montréal) | 07 – 09 Jun |
| 08 | 2013 FORMULA 1 BRITISH GRAND PRIX (Silverstone) | 28 – 30 Jun |
| 09 | FORMULA 1 GROSSER PREIS VON DEUTSCHLAND 2013 (Nürburgring) | 05 – 07 Jul |
| 10 | TBA (TBA) * | 19 – 21 Jul |
| 11 | FORMULA 1 MAGYAR NAGYDÍJ 2013 (Budapest) | 26 – 28 Jul |
| 12 | 2013 FORMULA 1 SHELL BELGIAN GRAND PRIX (Spa-Francorchamps) | 23 – 25 Aug |
| 13 | FORMULA 1 GRAN PREMIO D'ITALIA 2013 (Monza) | 06 – 08 Sep |
| 14 | 2013 FORMULA 1 SINGAPORE GRAND PRIX (Singapore) | 20 – 22 Sep |
| 15 | 2013 FORMULA 1 KOREAN GRAND PRIX (Yeongam) | 04 – 06 Oct |
| 16 | 2013 FORMULA 1 JAPANESE GRAND PRIX (Suzuka) | 11 – 13 Oct |
| 17 | 2013 FORMULA 1 AIRTEL INDIAN GRAND PRIX (New Delhi) | 25 – 27 Oct |
| 18 | 2013 FORMULA 1 ETIHAD AIRWAYS ABU DHABI GRAND PRIX (Yas Marina) | 01 – 03 Nov |
| 19 | 2013 FORMULA 1 UNITED STATES GRAND PRIX (Austin) | 15 – 17 Nov |
| 20 | FORMULA 1 GRANDE PRÊMIO DO BRASIL 2013 (São Paulo) | 22 – 24 Nov |