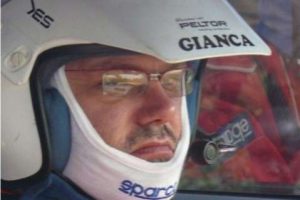 Rwanda national champion Giancarlo Davite has confirmed his participation in the Zambia International Rally set for May 17-19 in Lusaka.
The Rwanda Automobile Club [RAC] chairman Christian Gakwaya confirmed the development yesterday. "We have already cleared him to compete in the rally," he said.
"He is the only Rwandan, who has shown interest to compete in the rally," added Gwakaya.
Davite will be aiming to win the rally and even finish on the podium as he continues his bid to win the FIA-Africa Rally Championship title for the first time.
In the last South African Sasol rally, Davite finished third to move to fourth position on the ARC table.
Davite and his navigator Sylvia Vindevogel in their N4 Mitsubishi Evo 10, struggled in the unfamiliar misty conditions but made sure they finish in order to register 15 points in their bid for the ARC title.
Cote d'Ivoire's Eric Pages and Zimbabwe's Jan Habig jointly lead the ARC standings with 25 points, while Jassy Singh from Zimbabwe is third with 18 points, three points better than Davite.
Current ARC champion Mohammed Essa of Zambia will be aiming to do well on home soil and will go into the rally as hot favourite. He said a win would also be a morale booster, having crushed out of Sasol Rally in South Africa a fortnight ago.
Essa was forced out of the race after his Subaru Impreza N11 caught fire. Essa also missed the first stage held in Ivory Coast early this year.  The Puma Energy Zambia International Rally is the third round of the Africa championship series after last month's Rally Bandama Ivory Coast and the Sasol Rally.
Apart from Davite, nine drivers have been cleared to compete in the remaining rounds of the Africa Rally Championship.
They include; Jassy Singh [Zambia], Mohammed Essa [Zambia], Gary Chaynes [Cote d'Ivoire], Morifere Soumaoro [Cote d'Ivoire], Eric Pages [Cote d'Ivoire], Christakis Fitidis [Uganda], Jan Habig [Zimbabwe], Jaspreet Singh [Kenya] and Jas Mangat from Uganda.
Contact email: bonnie.mugabe[at]newtimes.co.rw