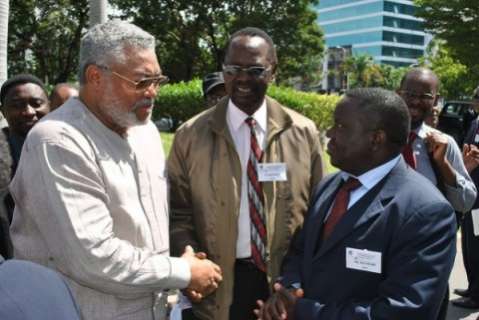 THE Constituency Development Funds (CDF) can result in meaningful development if ordinary people are involved in identification of community projects, says PF Bahati MP Harry Kalaba.
And Kalaba, who is deputy minister in the office of the Vice President said the hunger situation in some parts of the country is not as bad as some people want to portray it.
Explaining some developmental projects been undertaken in his area, Kalaba said the people of Bahati in Mansa district for the first time have been given to an opportunity to make decisions on projects they wanted.
He said people decided to come up with community consultations because CDF resources were misappropriated when administered through the Council.
"We have realized that for CDF to make a meaningful impact then its beneficiaries should decide what they want to do with the funds and this is what we are doing in Bahati and people are able to say we want a school or teachers' houses or a clinic," Kalaba said in interview in Lusaka yesterday. "And since these are labour intensive projects that create jobs for skilled and unskilled labour, the community decided that project activities requiring an unskilled labour be reserved for residents of Bahati and nobody should be accepted thereby we are raising incomes and livelihoods for local people."
Kalaba mentioned that notable projects that have been worked on under CDF include reconstruction of Bahati Primary School whose structures collapsed, construction of clinics at Kansongole, Chibinda, Chimfula and Kasumba.
"We have also built teachers' houses at some schools where they you used to sleep in classrooms and construction of Musaila Rural Health Centre has been completed and we gotten funds from the RDA emergency fund to rehabilitate and grade some roads," Kalaba said. "A school is also been built at Musendeka in Chief Chisunka's area and through CDF, Chisunka and Mano primary schools have been electrified."
Kalaba said the vulnerability and assessment team has been appointed to take a multi-sectoral approach to evaluate the disaster situation in the country.
"The comprises officers from government, civil society and UN agencies and they will look at various ways of addressing challenges we face like hunger in drought prone areas, washed-away bridges and other disasters, the idea is to speak with one voice so that we avoid having different statistics," said Kalaba. "But from our assessment so far, the situation is under control and government will resolve the issues and the hunger situation is not as grave as some people want to put it."